Symposium 2023 "Forging Legacy - Legends Past and Present"
May 17-19, 2023
Download the NHA  App for schedule updates and important information. Go to your App Store and download the NHA App,
Select "Naval Helicopter Association Events"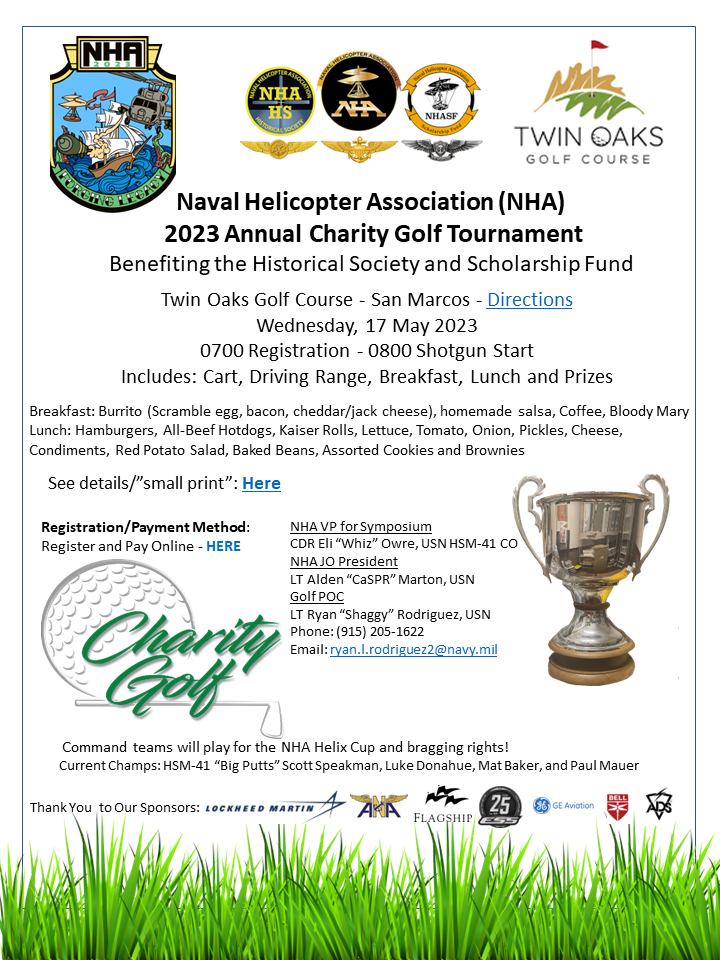 Click on Golf Flier to download PDF copy
---
2023 NHA Symposium at Harrah's Registration for Hotel Rooms Now Open!
Guests can also book rooms by calling: 1-800-HARRAHS and use group code: S05NH3. 
The 2023 NHA special Symposium rate is available until: 05.03.2023. 
Past that date the rates will become standard house rates.